Tatyana

Thanks to Ruslan Valentinovich and his team, our long-awaited daughter Anastasia was born on 28.04.2021.Thank you very much for your professionalism, attention,warm attitude and support.Let your clinic prosper, because you are doing a great job-giving a new life and making families happy

Lesia Atarenko

A team of professionals thanks to which our happiness turned a year old. I wish you health, love, good luck, prosperity. To Sobolev R. V. low bow. He has no equal.

Ekaterina

Nikita was born on December 4!
After long and painful years of waiting!
We did it together!
How cute he is!
Let him be healthy and happy!
Leave a review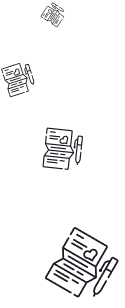 Love

Hello Ruslan Valentinovich. I want to thank you and your team for the opportunity to become parents. Because on August 2, our long-awaited daughter Sofiyka was born, with a weight of 3 kg and a height of 51 cm. Health, well-being and prosperity to you. More positive results.

Viktoriya

Dear Ruslan Valentinovich!!! I want to express my great gratitude to you for your golden hands and thank your entire team.For the appearance of our son 12.12.19 g with a weight of 3.760 g and a height of 53 cm.I bow low to you.

Svetlana

Anna

My long-awaited son
10 years of waiting and the last 4 years of intensive and diverse therapy up to laparoscopic surgery until a friend of our family told us the name of Ruslan Valentinovich Sobolev, with the words that only he can understand my "porridge" 3 months of preparation for IVF and on the first attempt - MY FIRST PREGNANCY!!!
If there was such a page earlier, at the age of 31 I would already be a mother.
Ruslan Valentinovich, thank you very much for this miracle!!!

Anna

Very helpful! There was a diagnosis from Odrex, according to which an operation is needed. After being diagnosed at the Academy, the diagnosis was not confirmed, the problem is not important, as a result, saving at least ten thousand hryvnia at the prices of this clinic. In Odrex, such an operation costs about 27 thousand. The diagnosis cost 500 UAH, and this despite the fact that the diagnosis was conducted by two doctors and it took an hour and a half! Really, a lot of attention was paid! Thank you very much!

Kate

Thank you very much to Ruslan Valentinovich, for giving us the meaning of life 5 years ago. We were everywhere Nikolaev, Kiev, Kharkiv… & hellip;.Unsuccessful attempts of IVF, etc. & hellip;.but it was he, the doctor from God, who fulfilled our dream!!!!!! Thank you, Ruslan Valentinovich, for your understanding, for your incredibly warm attitude and for your professionalism!!!!!!

Olga

Many thanks to Ruslan Valentinovich : for attention, patience, understanding, sincerity. You are a doctor with a capital D!!!! And of course, gratitude, which cannot be expressed in words, is the result!

Anna

A necessary and in-demand job.

Roman

My daughters will be nine years old in August. I will say briefly, but with great gratitude, & ndash; thank you to Ruslan Sobolev for giving life.

Sergey

A wonderful clinic, a wonderful team led by Ruslan Sobolev.